Campus Life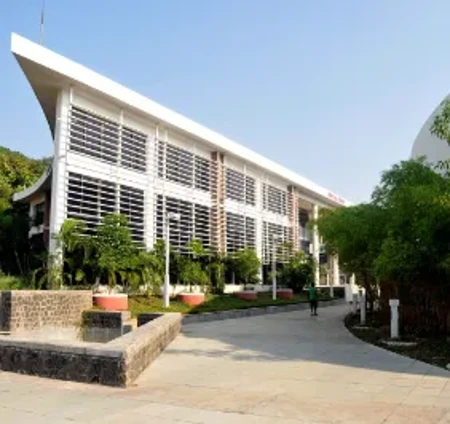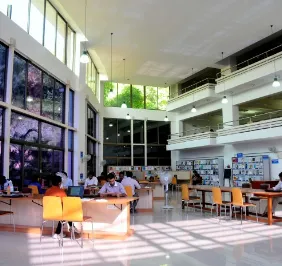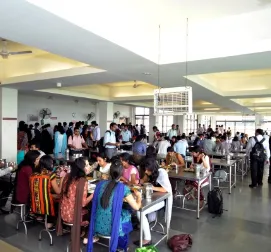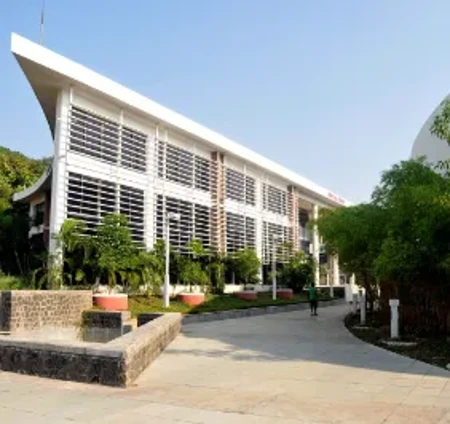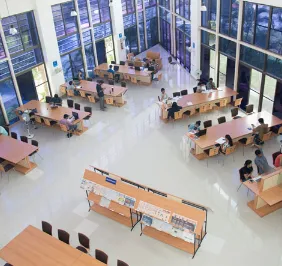 Campus
Perched on the magnificent hills of Lavale, is an abode of scholarly pursuits and dreams that has sculpted champions since 1978. Symbiosis Institute of Management, Pune (SIBM) is constantly regarded as one of the finest amongst the premier business schools in the country. One of the facets that augments the institute's glory is the splendor and beauty of the nature that surrounds it. The serenity of the campus rejuvenates the mind and is befitting for the ambitious and astute leaders of tomorrow. Ascending the majestic escalier to Symbiosis group of institutions, one can witness the monumental statuette of Goddess Saraswati, the divine figure and zenith of knowledge and wisdom. Symbiosis stays true to its aphorism "Vasudhaiva Kutumbakam" (The World is One Family), living up to its ideal of universal togetherness through education, breaking barriers and embracing oneness and humanity.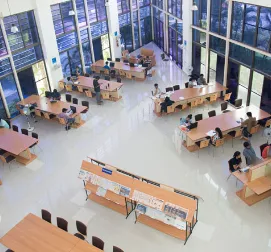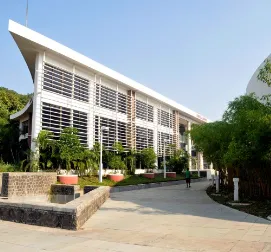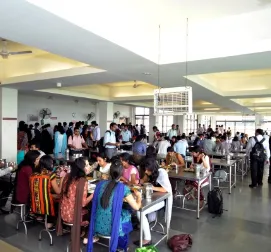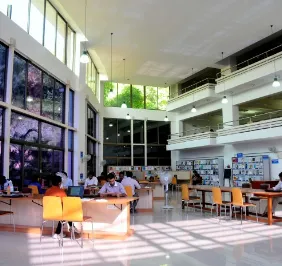 Life at SIBM Pune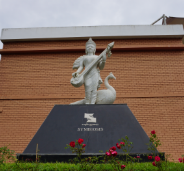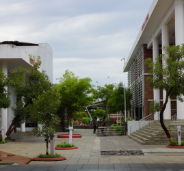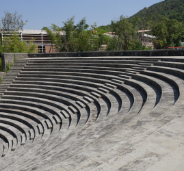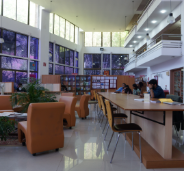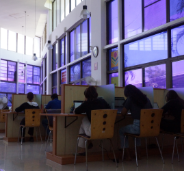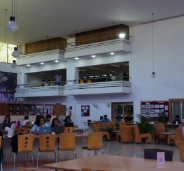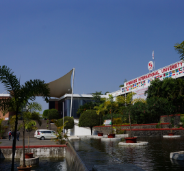 SIBM Pune is unparalleled in regard to student experience. The premier business school offers a plethora of knowledge and enlightenment through the brilliant faculty with vast experience in their respective fields, educational hubs with inexhaustible information and diverse, challenging corporate events and competitions.
Various Student Councils and Special Interest Groups are formed in order to cater to crucial verticals of the MBA journey as well as assist the students and administration of SIBM Pune. The institute is a gallant facilitator of opportunities for its students and academicians alike; striving and attaining proficiency at every stride.
The lasting charm of SIBM Pune lays with its illustrious alumni and the strong bond that each student shares with this temple of wisdom.