Overview
The MBA(Executive) programme at Symbiosis Institute of Business Management (SIBM) Pune has been designed specifically for working executives at a more advanced level in their career. This programme has been tailor made for professionals desirous of acquiring a clear advantage in terms of knowledge and skills for their growth and development.
A rigorous curriculum interspersed with cutting edge pedagogy facilitates development of a broader perspective and an enhanced confidence level in participants. This formalizes their knowledge of overcoming real world business challenges through a deeper understanding of general and specialization subjects which help them fine tune their leadership acumen along with technical and behavioral skills. Armed with the knowhow of critical thinking and the insight of questioning business assumptions, the participants are ready to take the next step in their career by the end of this course.
The programme structure is adapted to the needs of the participants to balance work and study. The classes take place on weekends.
Programme Highlights:
Convenient Design:Offered at the SIBM Pune picturesque Lavale campus on weekends (Sat & Sun). No need to take leave from work.
Options for Specialisation*:The programme has major and minor specializations in the following areas:

(* A specialisation may not be offered if the enrolment for a specialisation is less than 10 students of the enrolled students.)
Opportunities For Specializations:
The focus of marketing specialization is on imparting knowledge and skill set needed to understand, interpret and apply marketing concepts in live corporate scenarios. Students can advance their knowledge and expertise in areas such as Digital Marketing, Services Marketing, Brand Management, Sports & Entertainment Marketing and B2B Marketing. Developing skill sets in these areas has the potential to increase their lifetime earnings, and qualify for positions of greater power and responsibility.
A specialization in Finance is designed to provide students with a foundation in applied financial management. It equips the student in acquiring knowledge which can help in financial decision-making, deep understanding of the financial aspects of the economy and the corporate world. The quantitative and analytic skills of the students are enhanced with a deep dive into contemporary areas like Derivatives, Financial Modeling and Financial Analytics. The specialization also helps develop financial analysis skills that can be used to guide a company's fiscal operations and policies.
Human resource specialization provides students with the skills required for successful human capital management. It familiarizes them with current corporate practices. It juxtaposes the traditional learning areas like Industrial Relations and Labor Laws with the latest like HR Analytics. The course also focuses on technical, interpersonal and people management skills to enable students to transcend the scope of traditional Human Resource Management and develop into Strategic Business Partners.
Operations and Supply Chain Management specialization deals with understanding and integrating business processes within and between organizations. Logistics and Distribution networks have become huge differentiating factors for an organisation when competes in the market. The course structure in this specialization, with subjects like Lean Six Sigma, Operations Analytics, Service Operations Management, Supply Chain Strategy and Enterprise Risk Management ensures that technological knowhow are integrated with current industrial practices to equip students to deliver beyond standard service levels for the businesses to grow further.
Analytics & Information Technology specialization aims at developing students for IT Businesses and its specialized streams. The program builds Management skills and reinforces IT skills to create Leaders & Entrepreneurs in IT domain. This program enables students to gain in depth knowledge in the niche areas such Machine Learning, IoT, Data Visualization, Mobile Analytics, Social Media Analytics, IT analysis, Security Management, and other areas, where industry has a constant demand for people with such expertise.
Innovation & Entrepreneurship specialization equips students to apply design methodologies and innovation tools in a corporate environment. The students can use the skills acquired to work closely within their company and identify real problem to solve by adopting innovative framework and approaches. With knowledge in subjects like Design Thinking, Creativity & Innovation, Product Design, Business Modelling & Planning, Venture & Private Equity Funding, students learn how to employ a business-design framework that includes identifying new business opportunities based on market needs, designing and testing breakthrough concepts and developing a viable business plan for their new ventures.
Course Title
Credits

Generic Core Courses

Project I

5

Fundamentals of Entrepreneurship and Intrapreneurship

3

Fundamentals of Innovation

3

Business Communication

2

Creativity and Problem Solving

2

Design Thinking

2

Essentials of Marketing Management

2

Financial Accounting

2

Marketing Research

2

Sectorial Innovations - I

3

Tinker Lab

2

Managerial Economics

2

Total

30
Course Title
Credits

Generic Core Courses

Project II

5

AI and ML for Business Management

2

Sectorial Innovations-II

3

Internship

3

Business Analytics

2

Organizational Behaviour

2

Management of Operations

2

Lean Startup

2

Social Entrepreneurship

2

Strategic Management

2

Product Design

2

Industrial Automation & Robotics Lab

1

Integrated Disaster Management *

Non Letter Grade

Total

28

*Satisfactory completion of the non letter grade course 'Integrated Disaster Management' is mandatory for award of degree.
Course Title
Credits

Generic Core Courses

Project III

5

Project IV

4

Basics of Intellectual Property and Business Law

3

Finance Strategy

3

Marketing Strategy

3

Conflict and Negotiation

2

Management Information Systems

2

Human Resource Management

2

Project Management

2

Venture and Private Equity Funding

2

Research Publication *

Non Letter Grade

Total

28

*Satisfactory completion of the non letter grade course 'Research Publication' is mandatory for award of degree.
Course Title
Credits

Generic Core Courses

Project V

4

Innovation Lab I

3

Innovation Lab II (New Venture Planning)

3

Export Import Management

2

Sales Force and Channel Management

2

Total

14
Course Title
Credits
Generic Core Courses

Project V

4

Innovation Lab I

3

Innovation Lab II (New Venture Planning)

3

Export Import Management

2

Sales Force and Channel Management

2

Total

14
Course Title
Credits
Generic Core Courses

Project III

5

Sectorial Innovations-I

3

Sectorial Innovations-II

3

Internship

3

Advanced Management Accounting

2

Human Resource Management

2

Innovation and Entrepreneurship in India

2

Lean Startup

2

Social Entrepreneurship

2

Strategic Management

2

Integrated Disaster Management *

Non Letter Grade

Total

26

*Integrated Disaster Management is mandatory for the award of Degree.
Course Title
Credits
Generic Core Courses

Project IV

5

Internship

4

Basics of Intellectual Property and Business Law

3

Finance Strategy

3

Marketing Strategy

3

Conflict and Negotiation

2

Management Information Systems

2

Product Design

2

Project Management

2

Venture and Private Equity Funding

2

Research Publication *

Non Letter Grade

Total

28
Course Title
Credits
Generic Core Courses

Project V

5

Innovation Lab I

3

Innovation Lab II (New Venture Planning)

3

Operations Strategy and Control

2

Sales Force and Channel Management

2

Total

15
Director's Message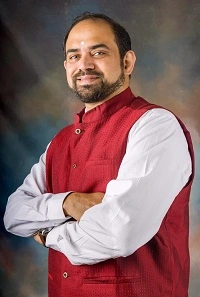 MBA (Executive) Programme that SIBM Pune offers for working executives, are designed to develop talent in contemporary Indian settings. These programmes will help participants to acquire the managerial knowledge and skills, required for a successful corporate career. Our pedagogy integrates the best of Indian and Western practices and theories. The class room sessions for intensive programmes, are conducted over the weekends and we aim to bridge the gap between the prevailing industry practices and expected industry standards, by creating industry-specific curriculum.
While MBA (Executive) programme helps participants add value to themselves by learning all subjects core to business including marketing, strategy, finance, operations and human resource.
All the weekend programmes make the participants learn the art of solving real time business problems. Hence we are confident that they deliver great returns on investment for individuals.
If you wish to look beyond the obvious, enhancing the knowledge and leadership skills, learn the latest management techniques by managing your work and academics, then these programmes are best suited for you. Enroll and get empowered to make a difference.
Dr R Raman
Director - SIBM Pune
WHY SIBM PUNE
Located among lush hills of Lavale, SIBM offers a chance to co-exist with nature as it stands over a valley surrounded by clouds and greenery at its best. Powered by solar sources, its eco-friendly functioning makes for a perfect setting for contemplative and incisive study far from the worries and hustle of the city.
Designed to conserve natural resources, the Lavale campus incorporates a rain water harvesting project to conserve water and re-use it effectively for various purposes. The facilities provided on the sprawling 300 acre campus go a long way in ensuring productive campus life and a perfect ambience for academic pursuits.
Library: SIBM Pune has a splendid reference and lending library with over 20,000 books, reports, journals, periodicals, CDs and video cassettes.
Computer Lab: The Computer lab, with broadband connectivity to the Internet and Intranet boasts of 140 Computers with exclusive lease lines. Apart from general computer labs, there is one Marketing & Behavioural Lab and a Bloomberg Lab which help students in doing research projects. Additionally, students at SIBM Pune are privy to a unique Wi-Fi campus.
Classrooms: All classrooms are well equipped with the latest audiovisual facilities.
FACILITIES
Cafeteria & Mess: A multi-cuisine all-day cafeteria and a mess located on campus serve both veg and non-veg food of high quality to ensure refreshments for busy minds.
Shopping Complex & ATM: These are located on campus to take care of items of everyday need and to withdraw cash.
Programme Structure
*Subject to final approval
Eligibility Criteria
Student seeking admission for MBA (Executive) must possess
Bachelor's Degree from any statutory/recognized University with a minimum of 50% marks
Minimum two-year work experience after graduation. (Work experience to be calculated as on 31.05.2021)
Selection Procedure:

Selection of students shall be done on the basis of Personal Interview.
Intake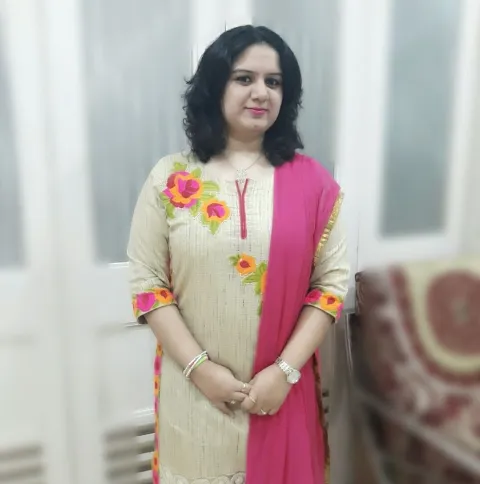 Jaspreet Kaur Khalsa

Founder, Brand Mender

8 years of experience in Digital Marketing
When I look back at myself 2.5 years back, I see a drastic difference. A sense of business that I could develop and the confidence that the course has instilled in me is phenomenal. I have been a marketer by heart, mind and soul, and this course helped me in polishing my skills to an extent where I could take the decision of starting my own digital marketing agency. I knew about digital marketing, but this MBA Executive course exposed me to a plethora of subjects and in-depth knowledge that I needed to be a successful entrepreneur. The faculty members are experienced and have immensely rich knowledge of market . The examples shared in the lectures are recent and fit perfectly in the current market scenarios. The course helped me in developing sharper business skills and a 360 degree know-how of the subjects. The course is well designed and ensures dedicated semesters for specialisation. As the semesters proceed, a higher version of the previously taught subjects are introduced which ensures that we remain in touch with the basics while simultaneously proceeding towards the in-depth knowledge of the subjects. Overall, I feel immensely proud in saying that joining this course was one of the best decisions of my life and each minute invested has been worthwhile!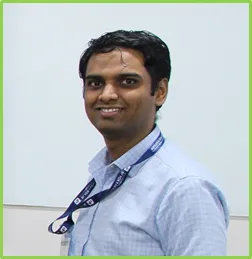 Vishram Kanade

Control Engineer

13+yrs Experience in Power Industry (Tata Power, Honeywell, Black & Veatch)
"The Executive MBA Program from SIBM was a great choice for me to upskill and prepare for the managerial and leadership role. This program provided me an opportunity to engage in classroom learning which is key for effective peer learning and networking. Another advantage SIBM has is in-addition to the excellent and vastly experienced internal faculty, is that it also engages industry experts and specialists who provide latest practical insights which helped me grow both professionally and personally.
Experiential Learning and case study-based learning helped me to gain maximum knowledge and keep a pace with the latest happening in the industry. This program has helped me to live up to my full potential and transformed the way I conduct myself both professionally and personally.
I would highly recommend this program for working professionals to gain business acumen, develop business skills, explore new ways of working and get ready for being effective future leaders. Thank You SIBM and lots of GRATITUDE to all the teachers and admin and support staff."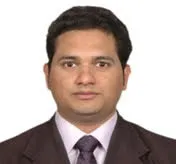 Vaibhav Aras
Assistant Vice President, 15yrs Experience

DBOI Global Services Pvt. Ltd. (Deutsche Bank Group)
"It gives me a great pride to announce that I have completed 30 months post-graduate executive MBA program (Finance as specialization) from SIBM, Pune.
It was not an easy decision to return back to college after 12+ years of experience. I was aware it will be challenging journey as I need to sacrifice family time, weekends for next 30 months, studying along with work pressure. But today I'm extremely happy to say, it was one of the best decisions of my life to join SIBM, Pune. As per me, SIBM, Pune's Executive MBA program is based on 4 pillar. First pillar is in-house faculties, they carries in-depth knowledge of subjects as majority of them are PhD. Second pillar is visiting as well as guest faculty to share industry experiences and their sessions are terrific. Third pillar is peer learning as SIBM, Pune select their executive batch with lots of consideration & diverse profiles which always gives students different perspective of thoughts during case studies & experiential learning. Fourth pillar of SIBM, Pune is college management & coordinating staff as they are always available to help/support and they make sure classes are conducted on time online/offline. SIBM, Pune always encourages their students to go for an extra mile and develop 'can do' approach to achieve their dreams.
SIBM, Pune campus is filled with lots of positive energy & opportunities. My experience was very rich. It gave me lots of unforgettable memories, good network in other industries, life long friends & wonderful learning using which I can grow & develop in personal as well as professional life. I'm gonna miss you SIBM, Pune.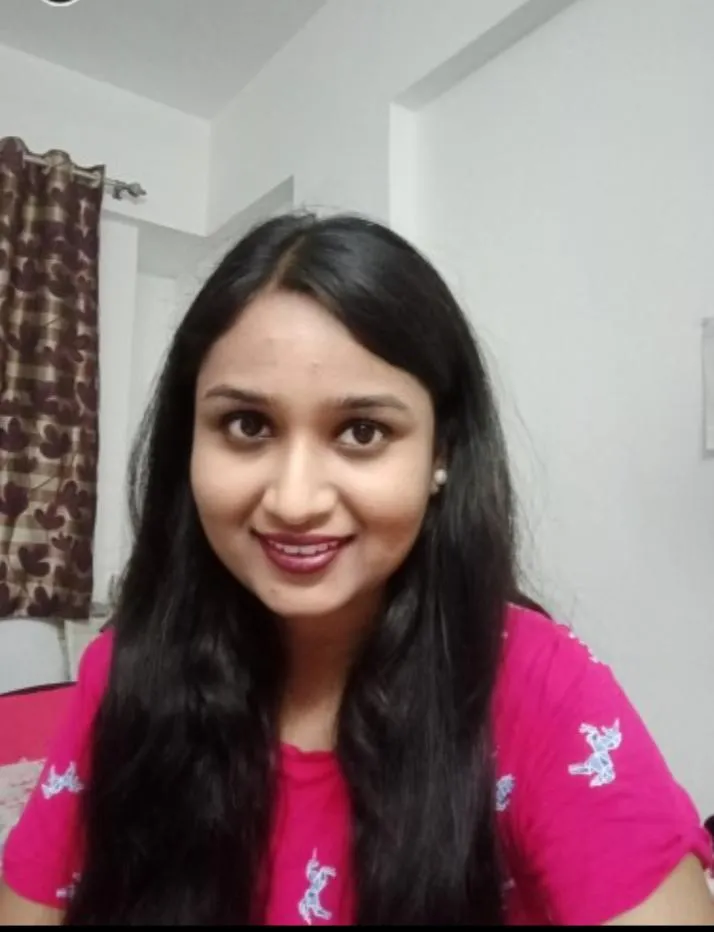 Shamayita Mitra,

8+yrs Experience in the IT industry(TCS ,AMDOCS ,FIS Global)
The Executive MBA course at SIBM is designed and executed in such a manner that transforms a student into a skilled business leader. The course enriches each student personally and professionally. The greatest treasure of SIBM is their Internal faculties and industry experts as visiting faculties. The institution runs on agile mode i.e. they take feedback from students and try to improve the program constantly. For example currently Executive MBA at SIBM offers all the specializations as per market demand. The diverse class of Executive MBA is another greatest source of knowledge. This course made me more confident in my professional and personal life. If you want to understand the business in and out then this course is for you. Thank you SIBM. Thank you all the faculties. I can proudly say SIBM is my alma mater.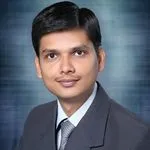 Keertiraj Yadav, Sr.Engineer,

Lear India Engineering LLP
Since the first moment I came to SIBM Pune, I met with nothing but energy and enthusiasm. The faculty and staff at this institution are AMAZING! They all want their students to do well. This institution has so many opportunities for the students to get the help they need… Professors helped me beyond words I can say. I really believe it is a privilege to come to this institute and I am so glad I made that decision. Now, I work at MNC and doing smart work. Also, there is a change in the problem solving approach which leads to customer satisfaction. So, I am getting customer appreciations regularly.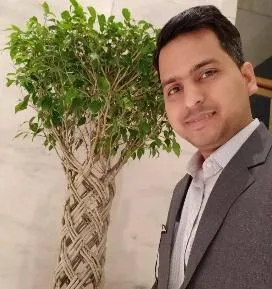 Nitin Shrivastava, Asst. Manager, HUL
Pune is known as Oxford of East, which always inspired me to take my education to next level, before I leave Pune in search of better Job opportunity, as I was a North Indian. This began my search for a College from where I can do my Executive MBA and it ended with SIBM Executive MBA Program. I knew from then to till date that it could have been nothing better than this! Symbiosis is the best Executive MBA option available in Pune & my 2.5 years was testimony of same where we got opportunities to learn from Best in Class, internal & external faculties, real life examples, case studies & state of art Labs coupled with beautiful campus & class mates with diverse experience & with an average experience of more than 6 years and some of them at very senior positions in MNCs across Pune. This rich learning experience helped me shape my career & today I find myself a more knowledgeable person with good understanding of business management. Program has helped me to become a better professional at my workplace & it has taken my career to new height.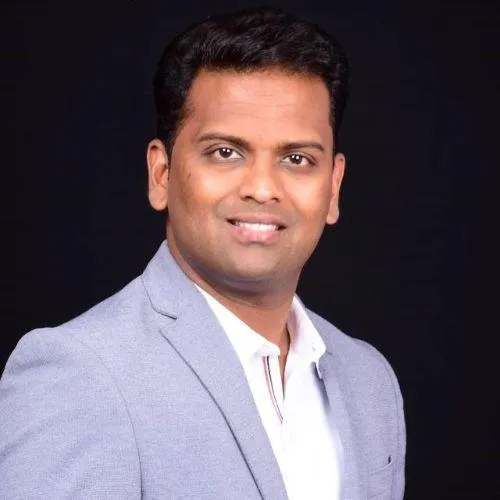 Bhushan Hirlekar

Corporate Excellence Programs
Emotional Intelligence Coach
It was the right time for me to get into Executive MBA while I was working as a business analyst in HSBC. As SIBM was offering weekend program which perfectly suited my needs, I was very happy to get enrolled. Over the span of 2.5 years, SIBM uplifted my knowledge and skill sets in various areas which helped me to grow professionally and personally. The syllabus was very well distributed across all the semesters which gave a lot of comfort in learning various subjects.Executive_testimonial Subjects that interested me the most were marketing, business strategy, business communication, accounting and finance, project management and operations. And all the credit for this goes to the faculties of SIBM. The faculties on the campus were very friendly and came with lot of industry experience to impart best in class knowledge to their students. I myself being a full-time entrepreneur now, when I talk with business people, HRs of organisations and CA or CS, I can easily relate to what they talk about because I learned that language and enough depth in those subjects during my course in SIBM. Overall, I found the course is very well organized and a highly recommended for working professionals to sharpen their business skills and open their mind to something new which they have not explored yet. Thank You SIBM and lots of GRATITUDE to all the teachers.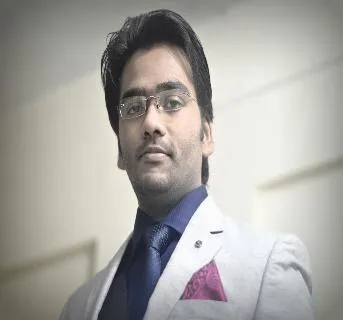 Mr. Samar Saha, Sr. Technical Architect,

NVIDIA Graphics, Pune
It feels great today, that I took decision to pursue Exec. MBA from SIBM, Pune. It is very rightly said that hard-work pays off! Although finding time for studies in between our regular job looks difficult, but it's not impossible. This programme is so well designed especially for working professionals, which helped me to boost my skill and knowledge both personally and professionally. I got to learn from industry experts from their practical knowledge which gives us insight which no other book can teach. Another key feature of this programme is that, you get an opportunity to interact with people from different domains that gives us insight across business processes. Definitely, it helped me to fill the gaps that I had in my professional journey and helped me to take my career to the next level. Overall it was a memorable and exciting experience!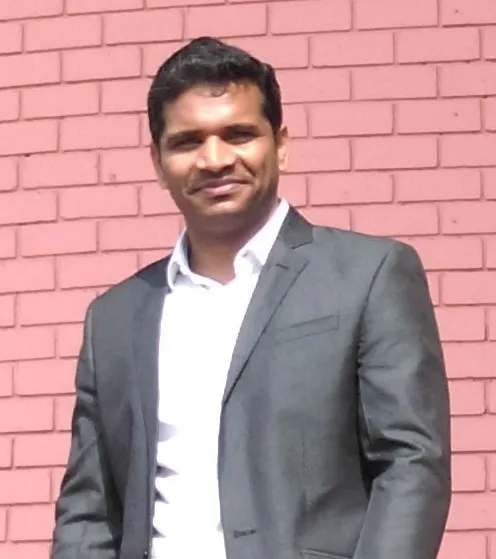 Mr. Mahendra Yewale

Global Site Leader, Imaging Hardware Platforms Team,
Engineering Manager GE Healthcare
Bangalore
After being in the leadership role for few years, I was always feeling like I am missing the mentorship which can help me grow in my career. I was in constant dilemma like situations whether the way I managed, was it right? Constantly, I was doubting the correctness of the decisions that I was taking. I really needed a 'Guru' to coach me. That's where IExecutive_testimonial thought of going back to university and hence enrolled in MBA Executive program from SIBM, Pune. This is one of the reputed institutes in India, with a team of knowledgeable & experienced Professors. The diversified course offerings helped me a lot! The journey was full of adventure. However, I could sail through because of the kind- hearted Professors. Now, that I have learned various management subjects, I am able to understand bigger picture, can easily connect the dots & able to drive bigger impacts. I am more empathetic to my team as well as to our customers. The business strategies are better and I am more confident about the decisions & proposals that I am suggesting. They are turning out to be more positive. Overall, I am benefiting from this course. I am really thankful to all the Professors and staff for being so helpful during our course.
Previous
Next
FAQ
Why should one take admission for the MBA Executive Program at SIBM, Pune?
SIBM Pune is the 'flagship institute' under Symbiosis International (Deemed University)-SIU. From its humble beginnings in the year 1978, SIBM Pune has come a long way to become one of India's top business schools with an illustrious journey spanning over four decades. It is the only Management Institute under SIU, in the all-India National Institute Ranking Framework (NIRF) ranking. It was chosen as the Best Private Management Institute in Maharashtra by WBR Corp.- a Leading Management Brand Consultancy Firm in Asia. The Institute was also awarded the 'Gold' Star by the QS Star University Rating 2018. Known to equip students with required knowledge, skills and abilities to grow in their careers, SIBM Pune stands tall for its academic excellence.
What are the advantages of this Program?
It focuses on the following aspects for working professionals:
What are the advantages of this Program?Enhances business skills and leadership capabilities of Managers
Improves capacity for strategic decision making, faster thinking and becoming more creative
Deepens understanding of organizational dynamics to improve the design and implementation of new initiatives
Builds capabilities for leading cross-border and cross- functional teams
Develops knowledge in the core areas of business such as Finance, Marketing and Strategy, Operations, Supply Chain, Human Resource, Analytics & IT, Innovation & Entrepreneurship, based on current research and best practices
The features as listed above help in the career progression of a working professionals, be it in the form of an increment or a promotion or even a job switch
What is the duration of the MBA Executive Program?
The MBA Executive Program is a 30 months (2.5 years, 5 semesters) program comprising of 100 credits. Classes are conducted on all weekends i.e. Saturday and Sunday, between 9am-5pm.
What is the eligibility criteria to get admission in MBA Executive Program?
Student seeking admission for MBA Executive Program must possess:
Bachelor's Degree from any statutory/recognized University with a minimum of 50% marks.
Graduation through Distance Education is accepted provided it is approved/recognized by UGC or AICTE.
A minimum of two-year work experience after graduation. (work experience as on 31.05.2021). Documentary evidence of work experience will have to be provided at the time of admission.
What is the process of selection in MBA Executive Program?
Selection of students shall be done on the basis of Personal Interview. Personal Interview is focused more on getting to know the candidate than testing only the knowledge of the candidate.
Does it offer any options to choose specialization? What is the minimum student strength required for any specialization to offer?
1.Marketing 2. Finance 3. Human Resources 4. Operations & Supply Chain Management 5. Analytics & IT and 6. Innovation & Entrepreneurship. Dual specialization with Major- Minor subjects is offered.
As per University norms, minimum 10 students must opt for a specialization to be offered. Hence, in case only 2/3 students opt for a particular specialization, it will not be offered.
Can I continue with the Program if I leave or switch my job?
SIBM, Pune does not have any problem with either. However, if the student is a sponsored candidate, it has to be checked with the employer.
What if I get transferred to some other city or go abroad for a long stint on project? Can I still continue?
This is not a Distance Education Program. Attending classes is mandatory for which one has to visit SIBM Lavale campus for the entire duration of the course. Inter university transfer to any other location of SIBM is not possible.
Can I do the Program at my own pace, taking a break?
Yes, you can. However, the Program has to be completed within a duration of five years from the date of registration.
What is the criteria for passing?
The assessment done for each student is based on the relative performance. For all courses, a student is required to pass both the internal and the external examinations separately, with a minimum Grade Point of 4.000. Students securing less than 40% absolute marks will be declared FAIL. The University awards a degree to those students who achieve a minimum CGPA of 4.000 out of a maximum of 10.000 for the entire program.
What if I miss or fail in the final exam?
There are continuous evaluations that take place throughout the semester in the form of assignments, quizzes, class tests, etc. In addition to this, there are internal and external exams in each semester. External exams are conducted by SIU- Symbiosis International (Deemed University) and Internals are conducted by the Institute (SIBM). If anyone misses any exam due to unavoidable circumstances, he/she gets an opportunity to appear for it in backlog.
A student of First Year (Sem I & II) will be allowed to be promoted to the next year irrespective of backlogs in the First Year. However, he/she will be permitted to take Sem III examinations only if Sem I is cleared. Sem IV examinations can be taken only if the student has cleared Sem I & II. Similarly, when the student clears his/her Sem III, only then he/she would be eligible to complete his/her Sem V. If there is a backlog, the student has to reappear for the exam and extra fees shall be charged per subject (course). There will be a maximum of three attempts given to clear the course.
What type of peer group can one get to study with in the MBA Executive Program?
All the students admitted to the MBA Executive Program are working professionals from diverse sectors and profiles, right from Junior Managers to Vice Presidents. The usual span of work-experience is between 2-25 years. It is a great opportunity to interact with such a diverse group and a golden chance to benefit from such an enriching peer-learning experience!
What is the teaching methodology adopted in the MBA Executive Program?
It is a blended teaching/learning approach. It is a mix of theory, practice and experiential learning. Considering the students' profile and their work experience, classroom teaching is supplemented by:
Course Assignments
Fieldwork
Integrated Projects
Guest Lectures
Hands-on experience on Research
Experiential Learning
Case Study based learning
Is it possible to participate in co-curricular or extra-curricular activities on campus?
We welcome participation of students of MBA Executive, in specific Seminars/Conferences which are relevant to the Program.
Can someone pursue any other Post Graduate Program along with MBA Executive?
Two University Programs cannot be pursued simultaneously. However, if it is a non-university course, it is possible.
Is MBA Executive a Part-Time, Full-Time or Distance Education Program? How is the degree awarded? Is it recognized by UGC?
MBA Executive is a part-time degree program recognized by UGC. Degree will be awarded at the end of Semester V, taking into consideration the performance of all the 5 semester examinations, with a minimum requirement of 4.000 CGPA out of 10. Final Degree Certificate will mention that the course is completed as MBA Executive in part-time mode.
Is it possible to pursue further education after completing this Degree?
Yes, you can go for higher education such as Ph.D. from any University within or outside India.
Can I avail a Bank Loan/ Educational Loan to fund my MBA Executive Program?
Educational Loans can easily be availed from Axis Bank, Indian Bank, Canara Bank, Credila, Bank of Baroda, or Corporation Bank.
Is Placement assistance provided at the end of the Program?
As this Program is offered to working executives, placement is not an integral part. However, you get an opportunity to network with other executives working in diverse corporations. As a result, your network expands which will certainly help you if you are planning for career progression or a change of job.
Can reference of people passed out from the Institute be taken?
Important Dates
| Admission Process | Date |
| --- | --- |
| Online registration starts | January 30, 2021 |
| Last date of registration | Will be communicated through Email |
| Personal Interview for MBA (Executive) | Will be communicated through Email |
| Merit List - Selected Candidates | will be informed by Email |
| Last date for paying fees | Will be informed by Email to the Selected Candidates |
| Commencement of Programme | Online session from July 24,2021 |
How to Apply
Application Process :
Candidates applying to the 30 months MBA (Executive) programme, need to apply online and pay the application fee.
Candidates must register themselves online by filling the Online Application Form.
Candidates can make Online Payment of the application fees.
Payment :
Online Payment
Online payment can be made using Credit Card/Debit Card or NEFT/RTGS.
Stakeholder Feedback
Feedback - A. Y. 2020-21

Feedback - A. Y. 2019-20

Feedback - A. Y. 2018-19

Feedback - A. Y. 2017-18

Feedback - A. Y. 2016-17

Feedback - A. Y. 2015-16