Previous
Next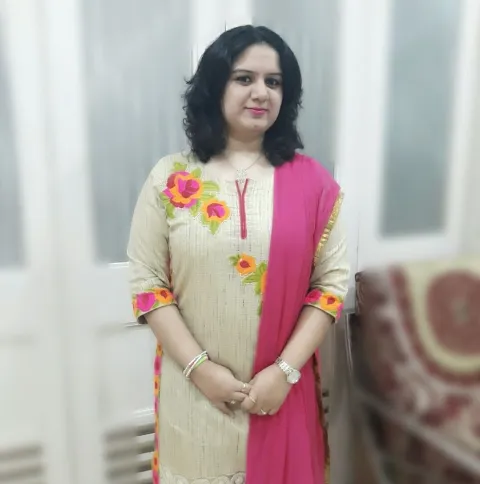 Jaspreet Kaur Khalsa

Founder, Brand Mender

8 years of experience in Digital Marketing
When I look back at myself 2.5 years back, I see a drastic difference. A sense of business that I could develop and the confidence that the course has instilled in me is phenomenal. I have been a marketer by heart, mind and soul, and this course helped me in polishing my skills to an extent where I could take the decision of starting my own digital marketing agency. I knew about digital marketing, but this MBA Executive course exposed me to a plethora of subjects and in-depth knowledge that I needed to be a successful entrepreneur. The faculty members are experienced and have immensely rich knowledge of market . The examples shared in the lectures are recent and fit perfectly in the current market scenarios. The course helped me in developing sharper business skills and a 360 degree know-how of the subjects. The course is well designed and ensures dedicated semesters for specialisation. As the semesters proceed, a higher version of the previously taught subjects are introduced which ensures that we remain in touch with the basics while simultaneously proceeding towards the in-depth knowledge of the subjects. Overall, I feel immensely proud in saying that joining this course was one of the best decisions of my life and each minute invested has been worthwhile!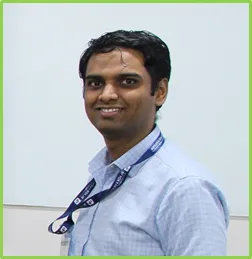 Vishram Kanade

Control Engineer

13+yrs Experience in Power Industry (Tata Power, Honeywell, Black & Veatch)
"The Executive MBA Program from SIBM was a great choice for me to upskill and prepare for the managerial and leadership role. This program provided me an opportunity to engage in classroom learning which is key for effective peer learning and networking. Another advantage SIBM has is in-addition to the excellent and vastly experienced internal faculty, is that it also engages industry experts and specialists who provide latest practical insights which helped me grow both professionally and personally.
Experiential Learning and case study-based learning helped me to gain maximum knowledge and keep a pace with the latest happening in the industry. This program has helped me to live up to my full potential and transformed the way I conduct myself both professionally and personally.
I would highly recommend this program for working professionals to gain business acumen, develop business skills, explore new ways of working and get ready for being effective future leaders. Thank You SIBM and lots of GRATITUDE to all the teachers and admin and support staff."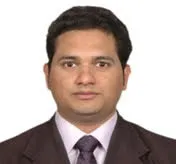 Vaibhav Aras




Assistant Vice President, 15yrs Experience

DBOI Global Services Pvt. Ltd. (Deutsche Bank Group)
"It gives me a great pride to announce that I have completed 30 months post-graduate executive MBA program (Finance as specialization) from SIBM, Pune.
It was not an easy decision to return back to college after 12+ years of experience. I was aware it will be challenging journey as I need to sacrifice family time, weekends for next 30 months, studying along with work pressure. But today I'm extremely happy to say, it was one of the best decisions of my life to join SIBM, Pune. As per me, SIBM, Pune's Executive MBA program is based on 4 pillar. First pillar is in-house faculties, they carries in-depth knowledge of subjects as majority of them are PhD. Second pillar is visiting as well as guest faculty to share industry experiences and their sessions are terrific. Third pillar is peer learning as SIBM, Pune select their executive batch with lots of consideration & diverse profiles which always gives students different perspective of thoughts during case studies & experiential learning. Fourth pillar of SIBM, Pune is college management & coordinating staff as they are always available to help/support and they make sure classes are conducted on time online/offline. SIBM, Pune always encourages their students to go for an extra mile and develop 'can do' approach to achieve their dreams.
SIBM, Pune campus is filled with lots of positive energy & opportunities. My experience was very rich. It gave me lots of unforgettable memories, good network in other industries, life long friends & wonderful learning using which I can grow & develop in personal as well as professional life. I'm gonna miss you SIBM, Pune.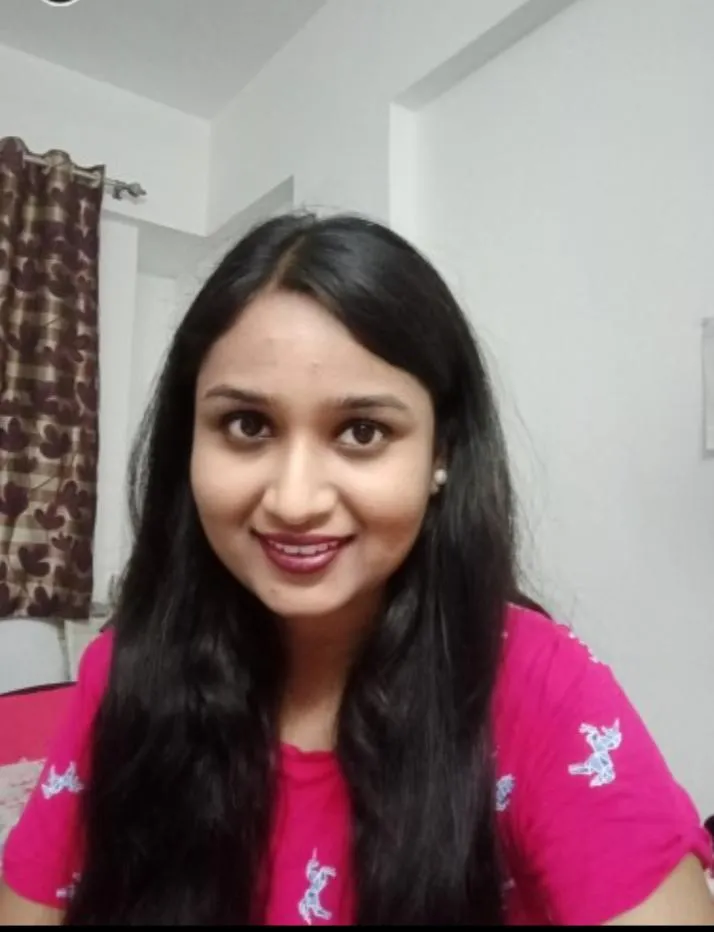 Shamayita Mitra,

8+yrs Experience in the IT industry(TCS, AMDOC, FIS Global)
The Executive MBA course at SIBM is designed and executed in such a manner that transforms a student into a skilled business leader. The course enriches each student personally and professionally. The greatest treasure of SIBM is their Internal faculties and industry experts as visiting faculties. The institution runs on agile mode i.e. they take feedback from students and try to improve the program constantly. For example currently Executive MBA at SIBM offers all the specializations as per market demand. The diverse class of Executive MBA is another greatest source of knowledge. This course made me more confident in my professional and personal life. If you want to understand the business in and out then this course is for you. Thank you SIBM. Thank you all the faculties. I can proudly say SIBM is my alma mater.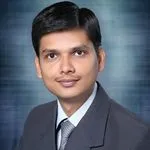 Keertiraj Yadav, Sr.Engineer,

Lear India Engineering LLP
Since the first moment I came to SIBM Pune, I met with nothing but energy and enthusiasm. The faculty and staff at this institution are AMAZING! They all want their students to do well. This institution has so many opportunities for the students to get the help they need… Professors helped me beyond words I can say. I really believe it is a privilege to come to this institute and I am so glad I made that decision. Now, I work at MNC and doing smart work. Also, there is a change in the problem solving approach which leads to customer satisfaction. So, I am getting customer appreciations regularly.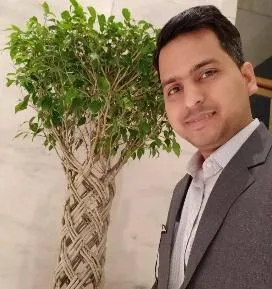 Nitin Shrivastava, Asst. Manager, HUL
Pune is known as Oxford of East, which always inspired me to take my education to next level, before I leave Pune in search of better Job opportunity, as I was a North Indian. This began my search for a College from where I can do my Executive MBA and it ended with SIBM Executive MBA Program. I knew from then to till date that it could have been nothing better than this! Symbiosis is the best Executive MBA option available in Pune & my 2.5 years was testimony of same where we got opportunities to learn from Best in Class, internal & external faculties, real life examples, case studies & state of art Labs coupled with beautiful campus & class mates with diverse experience & with an average experience of more than 6 years and some of them at very senior positions in MNCs across Pune. This rich learning experience helped me shape my career & today I find myself a more knowledgeable person with good understanding of business management. Program has helped me to become a better professional at my workplace & it has taken my career to new height.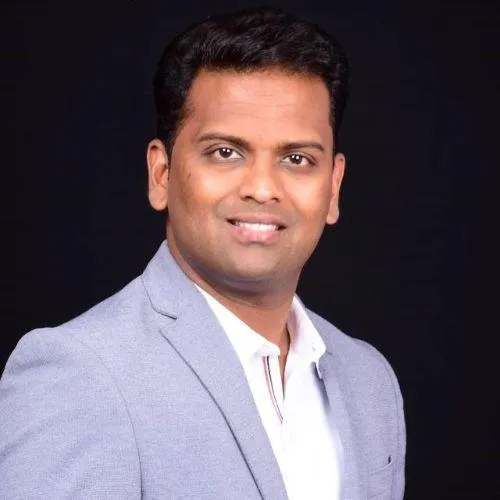 Bhushan Hirlekar

Corporate Excellence Programs
Emotional Intelligence Coach
It was the right time for me to get into Executive MBA while I was working as a business analyst in HSBC. As SIBM was offering weekend program which perfectly suited my needs, I was very happy to get enrolled. Over the span of 2.5 years, SIBM uplifted my knowledge and skill sets in various areas which helped me to grow professionally and personally. The syllabus was very well distributed across all the semesters which gave a lot of comfort in learning various subjects.Executive_testimonial Subjects that interested me the most were marketing, business strategy, business communication, accounting and finance, project management and operations. And all the credit for this goes to the faculties of SIBM. The faculties on the campus were very friendly and came with lot of industry experience to impart best in class knowledge to their students. I myself being a full-time entrepreneur now, when I talk with business people, HRs of organisations and CA or CS, I can easily relate to what they talk about because I learned that language and enough depth in those subjects during my course in SIBM. Overall, I found the course is very well organized and a highly recommended for working professionals to sharpen their business skills and open their mind to something new which they have not explored yet. Thank You SIBM and lots of GRATITUDE to all the teachers.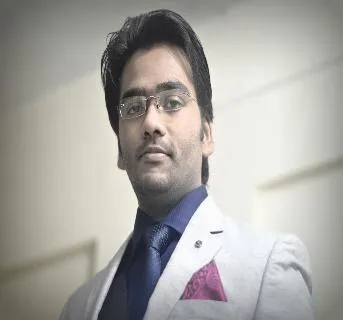 Mr. Samar Saha, Sr. Technical Architect,

NVIDIA Graphics, Pune
It feels great today, that I took decision to pursue Exec. MBA from SIBM, Pune. It is very rightly said that hard-work pays off! Although finding time for studies in between our regular job looks difficult, but it's not impossible. This programme is so well designed especially for working professionals, which helped me to boost my skill and knowledge both personally and professionally. I got to learn from industry experts from their practical knowledge which gives us insight which no other book can teach. Another key feature of this programme is that, you get an opportunity to interact with people from different domains that gives us insight across business processes. Definitely, it helped me to fill the gaps that I had in my professional journey and helped me to take my career to the next level. Overall it was a memorable and exciting experience!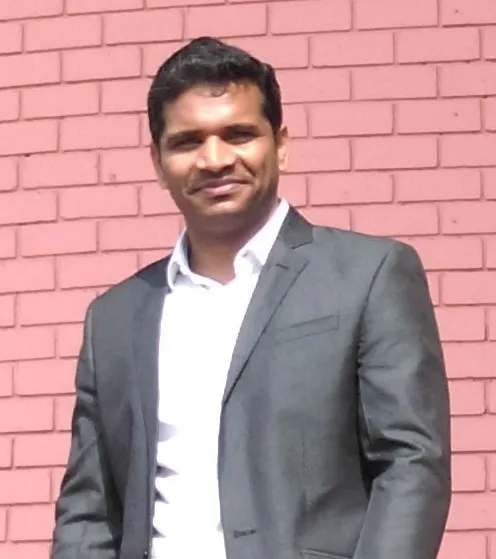 Mr. Mahendra Yewale

Global Site Leader, Imaging Hardware Platforms Team,
Engineering Manager GE Healthcare
Bangalore
After being in the leadership role for few years, I was always feeling like I am missing the mentorship which can help me grow in my career. I was in constant dilemma like situations whether the way I managed, was it right? Constantly, I was doubting the correctness of the decisions that I was taking. I really needed a 'Guru' to coach me. That's where IExecutive_testimonial thought of going back to university and hence enrolled in MBA Executive program from SIBM, Pune. This is one of the reputed institutes in India, with a team of knowledgeable & experienced Professors. The diversified course offerings helped me a lot! The journey was full of adventure. However, I could sail through because of the kind- hearted Professors. Now, that I have learned various management subjects, I am able to understand bigger picture, can easily connect the dots & able to drive bigger impacts. I am more empathetic to my team as well as to our customers. The business strategies are better and I am more confident about the decisions & proposals that I am suggesting. They are turning out to be more positive. Overall, I am benefiting from this course. I am really thankful to all the Professors and staff for being so helpful during our course.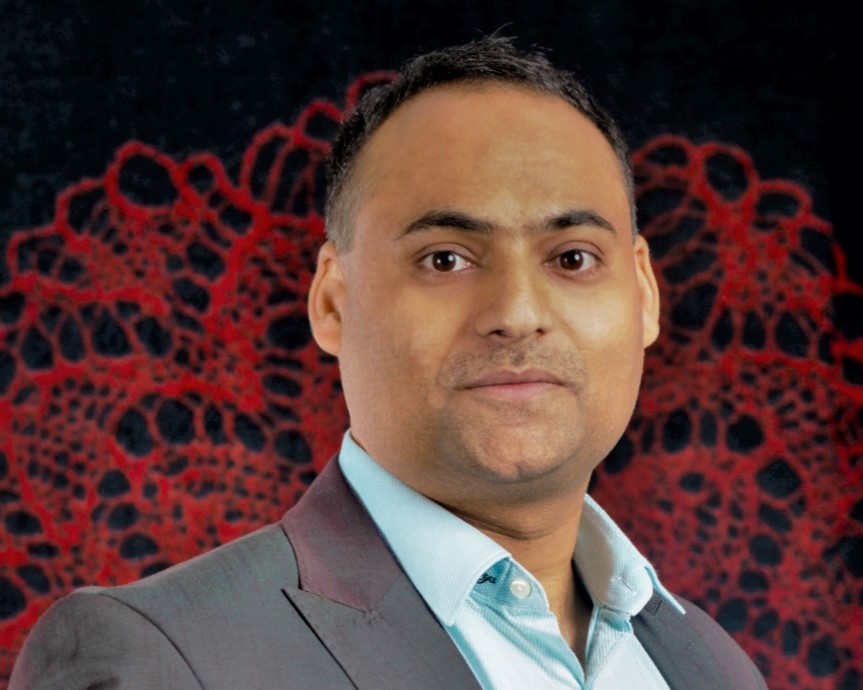 Piyush Tibrewal

Senior Manager, 15 Years of Experience
Dell Technologies | EMC2 | TCS | Symphony Service | Aftek Pvt Ltd.
MBA Executive provides a set of new lenses to see the same scenario from different perspectives It helps ask rightly framed questions at the right time to the right set of people. It has led me to be more empathic, understanding and generate more value while managing the risk, time, money & people.
The program will intrigue you, hone you, and will challenge you intellectually leaving you with a structured, holistic, crisper way of thinking.
The faculty is very supportive, and always on toes; to help you in your smooth transitions. Faculty members stay up to date on the latest trends, expertise, and wisdom and encourage you to take on new challenges.
It will undoubtedly provide you with a set of tools that you can use to cope with your weak areas and bolster your strong region.
I made a wise choice by choosing to pursue an MBA Executive at SIBM Pune. It has opened a broad range of opportunities and left me as a better person.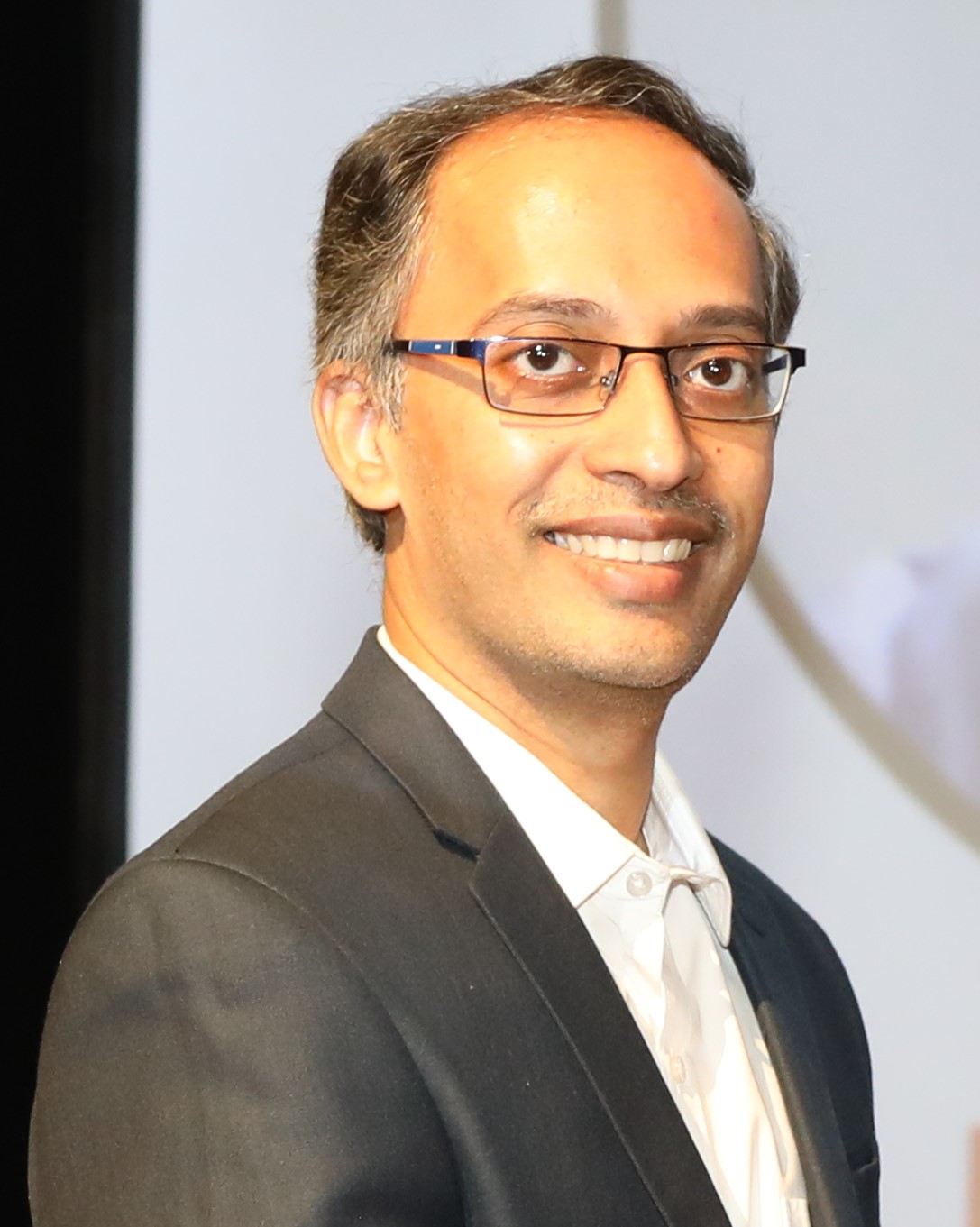 Harshal Deshmukh

Senior Manager
Adient India Pvt Ltd.
With experience we reach a position where we start managing teams, but many times the way of management may not be the right way. This is what made me look out for opportunities where I could sharpen my management skills, understand the different aspects and the best practices of leading teams. I was looking out for a program that I could pursue along with work but without compromise on quality. After months of research, the only name that stood out was SIBM Executive MBA program. Now after completion of the program I feel very fortunate that I was able to be a part of this prestigious institute.
A serene learning environment, creative pedagogy, a highly motivated and helpful staff and an extremely experienced resident and visiting faculty is what makes SIBM Executive MBA a standout program. Here you get opportunities to question, debate, put up various aspects on a topic and get answers, suggestions and advice from industry experts. This program has been a great help for me to widen my vision and look at situations from a variety of angles. It has helped me mature in not just my professional life but also in my personal life.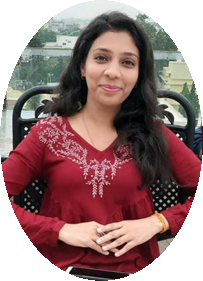 Pooja Ghormade

Lead Product Manager
Mastercard Inc.
As I started my professional journey it was painful for me to part ways with academics – something I truly enjoy and adore. Finally, it was June 2019, when I decided that I am going to take up a professional course. But then, what about job? ..and that's where I learnt about this excellent MBA Executive programme at Symbiosis Institute of Business Management, Pune. "Learning + Earning, Wow! that's a great combination", I thought. Since then, there has been no looking back. At SIBM, the thirst that I had for knowledge and learning was quenched. The well-trained faculty, the peer-learning opportunity and thoughtfully designed courses are all the factors that transformed my professional journey. While gaining a rich industry experience of 11+ years, its often required to weed-out some learnings. Executive MBA programme is that, very, plethora of knowledge which not just refreshes our old-school concepts but also adds to the repository and many a times encourages to even unlearn. The design of the course over the semesters is such that, it will help you gain clarity of most industry jargons, decide upon what is it that interests you and get you back to ethics and moral values (Thanks to the well tutored course of Indian Ethos & Values for Management). All in all, I am glad that I am a part of the SIBM, Pune family.