SANDIPANI LEADERSHIP DEVELOPMENT CENTRE - A MODERN GURUKUL IN THE LUSH MOUNTAIN TOP ENVIRONS OF THE SYMBIOSIS CAMPUS AT LAVALE PUNE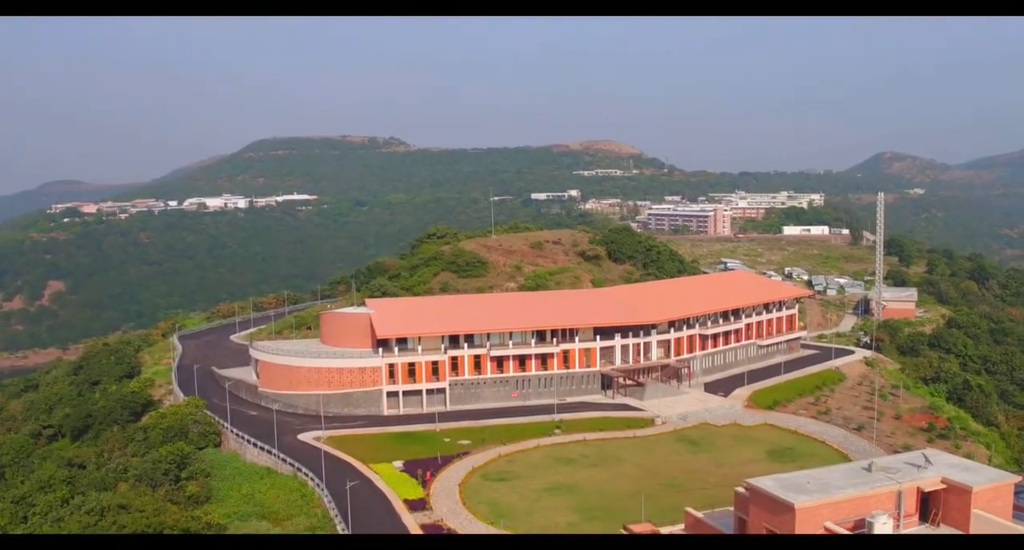 Established in 1978 in Pune, SIBM (Symbiosis Institute of Business Management) Pune under the aegis of Symbiosis International (Deemed University) has been spearheading UGC and AICTE approved postgraduate management education MBA & MBA (Innovation and Entrepreneurship) programs. Ranked in the Top 10 private B-Schools in the country, SIBM Pune strives to offer cutting edge management education to both MBA students as well as corporates.
As part of their vision to further quality education, Chancellor Sir Dr S.B. Mujumdar and Pro-Chancellor Dr Vidya Yeravdekar of Symbiosis have created a modern gurukul in the lush mountain top environs of the Symbiosis campus at Lavale named Leadership Development Centre.
Conveniently located one hour driving distance from Pune airport and 20 minutes from the Pune-Bangalore highway, Sandipani offers an Academic Block with 7 lecture/facilitation rooms and an adjacent residential hotel. Equipped with state-of-the-art facilities and 'Harvard-Style' classrooms, library, restaurant, broadband WIFI and sweeping nature views, Sandipani offers a conducive atmosphere suitable for learners and corporates alike.
With a capacity of upto 120 participants, Sandipani can host corporate L & D programs, conferences, offsite retreats, board meetings as well as campus immersion modules. Pure facility hiring options with food and lodging are also available for day visitors as well as residential participants. The hotel offers residential suites as well as twin sharing residential facilities with flat-screen TV, broadband wifi, gym and an in-house international cuisine restaurant.
Co-located with SIBM Pune, Sandipani has started to welcome corporates and students into its world class facilities. The following url showcases a short video on Sandipani
https://www.youtube.com/watch?v=1Lug9jeG1JA
Sandipani would be an ideal Learning and Development centre for corporates in Pune and Mumbai. Further details can be obtained via email head.sandipani@symbiosis.ac.in